Cozy Package 2015-2016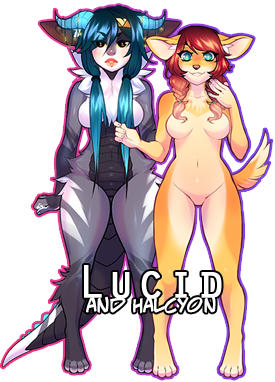 STOP!! PLEASE READ!!
MY BASES ARE FOR USE ON A LAPTOP OR DESKTOP COMPUTER WITH AT LEAST 4GIGS OF RAM!! I CANNOT GUARENTEE THEY WILL FUNCTION ON ANY TABLET!
This package is now retired and will no longer be receiving updates.
This package includes PSD and Sai Files:
Complete Halcyon Template
Complete Lucid Template
Original Chibi Outfit Maker
Original Icon Base Set
Lovie Couple's Icon Set
Original Spookbeast base
Emotive Base and its expansions
+ Video Tutorial for Digital Painting!
A vast collection of tails, feet, arms, hairstyles, bodies, clothing accessories and muzzles to the Layer Group collection across the many bases and template sets that make up the Cozy Package 2015-2016, bringing together a vast library of options to make your character creation process simple and unique!
What you're getting:
A ZIP file containing PSDS and Sai Files as well as my pencil settings for SAI
YOU CAN: Edit the base and accessories however you like Use this base to sell adoptables or ref sheets PROFIT!! $$$ Use for personal use.
I ASK THAT YOU DO NOT: Distribute the base file to those who have not paid for it.
These files do not have adult or explicit content.
Purchase
In order to download this project you must purchase it at or above the minimum price of $30 USD. You will get access to the following files:
Complete Cozy Package 15.zip
994 MB