Cozy Package 2017-19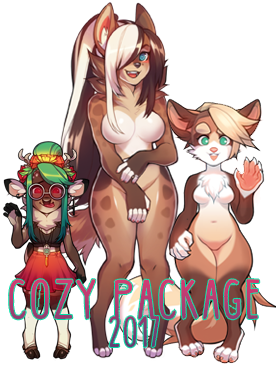 STOP!! PLEASE READ!!
MY BASES ARE FOR USE ON A LAPTOP OR DESKTOP COMPUTER WITH AT LEAST 4GIGS OF RAM!! I CANNOT GUARENTEE THEY WILL FUNCTION ON ANY TABLET!
Includes:
-Chrysalis Template – Feminine and Masculine Body Files
-2017 Chibi Outfit Maker – Female, Male / Non Binary
-ShortStack!
-TallStack
-DreamyStack!
-Kemono Icon Maker 2
-Chrysalis Magnum
-Spookbeast 2
Shortstack example
This project is complete and does not have any more updates planned.
Much like the Halcyon, there IS a FULL back view included in the Chrysalis Template! This base was recently revived with the Chrysalis Magnum, for the beefy bodied boys!
The Short and Tall and DreamyStack is great for feminine characters of the shorter, softer, or curvier variety!
The Chibi Outfit Maker 2 is the Perfect addition to give your character designs the edge they could use to be more fleshed out ( and marketable). There's an abundance of clothing styles available.
We also included Key Interest Items that vary from occupational symbols to favorite foods and pastimes giving you the opportunity to add a little personal flair. This package is.... Packed!
What you're getting:
A ZIP file containing PSD's as well as my pencil settings for SAI

REQUIRES MODERATE KNOWLEDGE FOR PROGRAMS LIKE PAINT TOOL SAI AND PHOTOSHOP
These files do not have adult or explicit content.
Purchase
In order to download this project you must purchase it at or above the minimum price of $50 USD. You will get access to the following files:
Cozy Package 2017-2019.zip
564 MB